Steve Barger has built strong relationships throughout his career and enjoys a solid reputation with his peers and clients.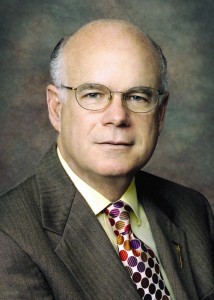 Steve Barger is the Managing Member of Steve Barger Consulting, LLC. Educated at the University of Louisville, Indiana University Southeast, George Meany Institute of Labor Studies and Wharton School of Finance, Steve brings 35 plus years of experience in the multi-employer and construction industries to the table. He is also a seasoned veteran in lobbying, legislative and governmental affairs.
Steve has held numerous leadership positions including President of the International Foundation of Employee Benefit Plans, Chair of the Kentucky State District Council of Carpenters Health and Welfare, Pension, Annuity and Training Trust Funds, Secretary of the Lower Ohio Valley District Council Pension Trust Funds, Chair of the Kentucky Council on Postsecondary Education and a director of the Federal Reserve Bank of St. Louis. Steve is still actively involved with the International Foundation Of Employee Benefit Plans, recently serving as a member of its Branding and Marketing Committee and the Multi-Employer Value-Based Health Plan Committee. He also served as Chair of the Value Based Health Care Project Advisors and currently serves as a member of the Foundation's Affordable Care Act Expert Panel.
Steve's diverse experiences and expertise make him an ideal candidate for public service. He has served as a Director of the Fund for the Arts for over 30 years and has been a Board Member of Prevent Child Abuse Kentucky, Prevent Child Abuse America, Kentucky Housing Corporation, Kentucky Board of Building and Housing, Louisville Civil Service Board and the Louisville Library Foundation.
Steve Barger Consulting, LLC  guides trade associations, trust funds, employers and non-profits in the areas of risk management, legislative affairs, fiduciary responsibilities and employee benefits. Clients are provided with individualized solutions to achieve measurable results, protection of assets and optimization of costs.