First and foremost, we pride ourselves in providing exemplary individualized service. Second, we open doors and leverage our relationships. Third, we listen, assess and offer solutions in the following practice areas:
Risk Management
Steve Barger Consulting, LLC has access to all major markets and carriers to protect the financial integrity of its clients.  We are a licensed agent for health, life, property and casualty in Arizona, Indiana, Kentucky and Ohio and will help you find the best solutions for your employees, buildings, and vehicles.
Property and Casualty
Bonds: Fidelity and Fiduciary
Worker's Compensation
Stop Loss
Legislative Affairs
With 35 years experience as a lobbyist/legislative agent in the Commonwealth of Kentucky, Steve Barger fully understands the process, the players and where and when to touch. We assist clients by identifying the issues, assessing who needs to be contacted, and deciding how and where to concentrate resources to overcome legislative challenges.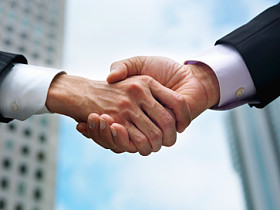 Legislative Affairs services include:
Advocacy
Lobbying
Access to key decision makers
Review of legislation
Health Care
Leveraging 30 years as a trustee and 25 years as co-chair of a multi-employer trust, Steve is acutely aware about the concerns and culture of trusts and their relationships with outside vendors as well as the evolving health care landscape for individuals and organizations. Steve's insightful thinking is featured in the book, Zero Trends: Health as a Serious Economic Strategy by Dee Edington, Ph.d., Director of the University of Michigan Health Management Research Center and in the Change Agent Work Group's Roadmap for improving the health of your employees and organization. You'll find both of these in the Resource Center.
We will work with you to evaluate, design and implement a value-based benefit program for your organization and employees or members.
Non-Profit Organizations
Steve Barger's  long-term commitment to philanthropy and involvement in public service is the backdrop for our work with non-profit organizations. Consulting services include:
Benefits and worker's compensation
Property and casualty insurance
Governance and fiscal responsibility
We look forward to working with staff and lay leadership of your non-profit organization to make it a financially sound and productive entity.